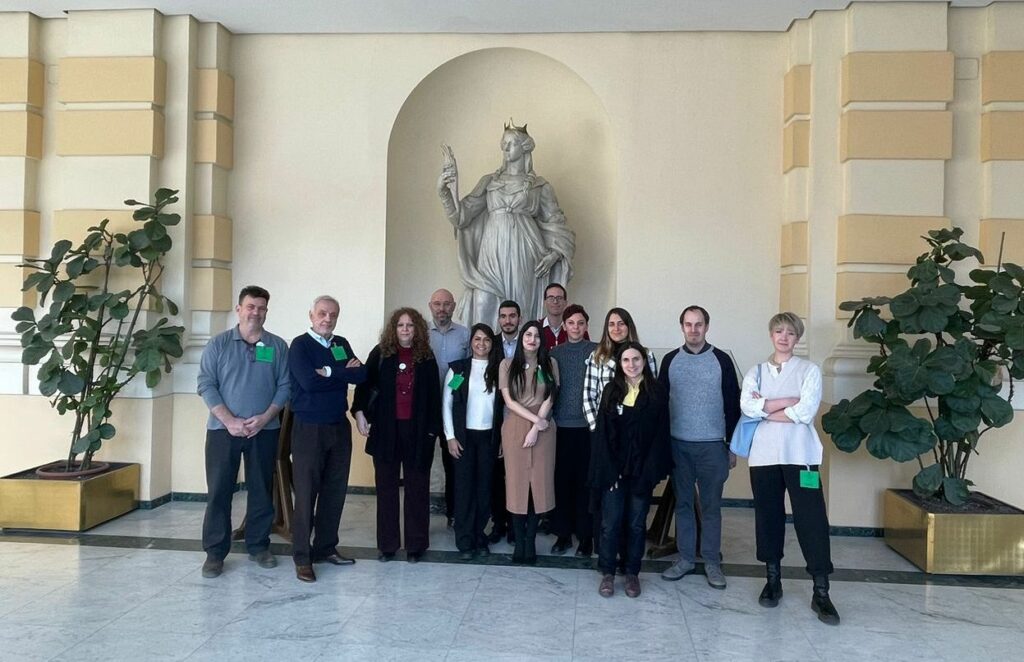 January 2023:
The INVITE project held its annual Transnational Project Meeting at the end of January 2023. The meeting took place in Torino, hosted by the University of Torino.  
On the agenda, the next steps of the project were outlined, namely the objectives of the second and third acts of the Erasmus + funded project, which include the development of a learning framework – led by Aalborg University – in order to prepare institutional facilitators in skills required to train staff. Furthermore, the activity enables higher education and institutional managers to develop the digital competencies required for successfully engaging and preparing students for international virtual and blended programs. 
The third activity – led by the University of Torino – works on fostering international teamwork. It targets the relationship between academic partners and an international association in order to foster internationalisation in the higher education sector through interdisciplinary activities. 
As the main objective of the meeting, the project partners worked on synthesising the learnings and insights gained from the work done in 2022, connected to understanding the innovative ways for international collaboration in virtual and blended modalities in higher educational institutions, the insights collected in the past month aim to provide a good foundation for the project as they give insight to the post-covid stage of higher education connected to digital practices, international and intercultural cooperation and innovation.